Volunteers
It takes a large staff and volunteers to make a show of this caliber run smoothly, so we need lots of volunteers. We have a core group that will run the show but we need an army to pull off all of what we have going on. We will rely heavily on volunteers.
Visit the registration page to register as a volunteer or see what it takes to volunteer. Some of the things we need volunteers for:

• Help Front Gate Show Cars and Vintage campers park cars, campers or vendors.
• Swap Meet and Vendor area.
• Set-up Wednesday / tear down Sunday.
• Decorate the Monsters Ball Auditorium for Costume Party.
• Check Wristbands for Monsters Ball
• Help Sell Shirts and Merch
If you wish to sign up to volunteer during the event please do so at the T-Shirt Booth or through the link!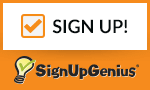 With the minimum 4 hour commitment, you will receive 1 FREE wristband admission for the weekend, and also receive a volunteer show shirt. This will be done in 2 hour shifts.

8 or more hours of commitment will earn you FREE camping, admission, 1 extra weekend wristband, and a volunteer show shirt. This will also be done in 2 hour shifts. If you are interested in a volunteer position please sign-up on the registration page! You may go to our sign-up page and pick the hours and Spots you would like to work. Once we are full we may move you to a different area that needs help.